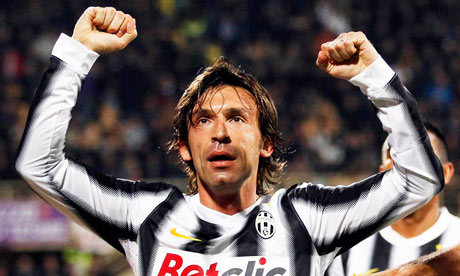 By Shane Thomas
For almost a generation, it was said that a team needed one crucial element to able to function effectively. I only need to use one name to illustrate this point; Claude Makelele.
During the Frenchman's tenure at Chelsea, he became an integral (and for me, the most important) part of the reign of success the club enjoyed under Jose Mourinho. Sitting in front of the defence, he was there to be a roadblock, stopping attacks, and allowing the club's forward thinking players to create goals at the other end of the pitch. Makelele became so adept at this, that the position was unofficially named after him. It became a pre-requisite for top clubs to have their own Makelele, someone who was strong in the tackle, operating as a shield for the defenders.
But in the past couple of seasons, a new type of midfielder has come to the fore. At many high-level sides, you won't see a roadblock in the centre of the pitch anymore. Instead, there'll be what the Italians call a regista, or what the Spanish term a pivote. We can call them something else in English; progenitor.
They have been an increasing influence in the Premier League in the past year, whether it be Gareth Barry at Manchester City, Mikel Arteta at Arsenal, or Leon Britton at Swansea. Manchester United played a large portion of the season with two progenitors, Paul Scholes and Michael Carrick.
On the continent, you'll find - for my money - the best two exponents of this position; Real Madrid's Xabi
Alonso and Juventus's Andrea Pirlo. It's said that a house must be built on firm foundations, and what these players give their respective teams is the most solid of bases to launch attacks.
During the season of Arsenal's "Invincibles", and Chelsea subsequent success under Mourinho, it looked as if the game was going the way of fast, robust, athletic players, rather than methodical, measured ones whose strength lies in their minds rather than their bodies.
That doesn't mean the progenitor can't be a positive influence defensively. But what they do is rather than win the ball with brute force, they preempt danger with proficient positional sense & anticipation
operating as something of a
forward sweeper
. In old fashioned football parlance, despite their technical qualities, I'm not talking about a "Number 10", but a "Number 4".
The simple reason for dubbing these players "progenitors" is that more often that not, all good that comes from their respective teams flows through them. They seldom contribute direct assists, but they'll often provide the pass that leads to the assist. Indeed, of all the aforementioned players, only Pirlo's assist count from the last campaign was in double figures (for all that Paul Scholes impressed on his return in 2012, he didn't provide a single assist in a United shirt).
I think the recent trend for this type of player comes from the Spanish dominance at both club football and the international stage, which showed that being able to think is as important as being able to run. It's no coincidence that the progenitor isn't a role for a young, energetic tyro, but an experienced, calm head who has the nous and intelligence to read the game and shape a match.
Another seeming pre-requisite is that they have to be in a team who tends to favour a possession based style of attack. So a side like Borussia Dortmund have no need for such a player, as they play a fast-paced, high-pressing game. And despite being pound-for-pound the Premier League's best team in 2011/12, Newcastle would have been weaker with a progenitor. Given that they only averaged 47% possession in matches, they had a more pressing need for the defensive snap of Cheick Tiote and Yohan Cabaye in midfield, than for silky distribution (although Cabaye is a fine passer).
Focusing on these players shows how important their passing abilities are to the rhythm and tempo of their teams. All of them have a pass-success ratio of over 80% (Leon Britton being the highest with 93.5%), meaning that every 4 out of 5 passes found a teammate. They may not be the glamourous names on the team-sheet, but you can be sure that the likes of Cristiano Ronaldo, Robin Van Persie and Wayne Rooney appreciate their contribution. The progenitor is the key cog that gets the engine purring.
Will this be an enduring trend? Football tends to move in cycles, and every new progression in attacking strategy expedites the next development in defensive scheming to combat it. But for now, I'm glad to see these thoughtful and classy players win the day. Football doesn't always prioritise its technicians so highly (see the playing career of Pep Guardiola or Fernando Redondo), so we should sit back and enjoy it while they do.
"The Greatest Events in Sporting History" is available to download from http://www.simplysyndicated.com/shows/sportinghistory/, e-mail us at sportshistoryshow@googlemail.com and you can follow us on Twitter @TGEISH